Creating a safe and sustainable work environment
Ensuring the proper safety of your employees is not only a legal obligation, it is an essential part of being a good employer. It requires specific expertise and a disciplined approach. It starts with systematic and thorough identification of possible hazards, after which the critical activities are determined (RI&E). 
How KTBA helps
Our health and safety consultants are qualified as safety experts. For the control measures to be implemented, the prevention and minimisation of health and safety risks are central to them. They guide your organisation in implementing your health and safety system so that you meet all legal requirements. If you wish, KTBA can prepare your organisation for certification of your health and safety system based on ISO 45001 and, if desired, we can further maintain the system. One less worry. 
Health & Safety consultancy
Sustainability consultancy
Corona and Health & Safety
We are preparing for the 1.5-metre economy. As an employer, you are responsible for providing a healthy and safe working environment. The social distancing rules have a major impact on your company and your employees.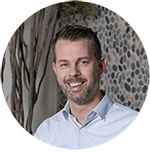 Arjan van Heerde
Sales Leader Business Assurance
Curious about practical cases?
Contact Arjan van Heerde