Protecting and strengthening the reputation

.
Social developments, increased health risks, scandals and more legislation are putting pressure on the reputations of brands and organisations in this sector. If you do not meet the highest (hygiene) standards, you can come under fire from consumers, employees, activists and the media. 
Reputation Assessments

Reputation management workshops for the Board

Recall

Assessments
Business partner with

:
Through a collaboration between KTBA and IVRM Reputatie, food companies will retain control over their reputation. 
IVRM is the only full-service reputation agency in the Benelux. You probably don't know IVRM, but their customers do. That's what it's all about: 'Your reputation is our starting point'.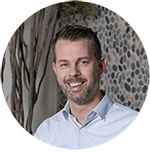 Arjan van Heerde
Sales Leader Business Assurance
Curious about practical cases?
Contact Arjan