KTBA and SyncForce have partnered to provide the food sector with efficient product information management. Now product innovations can be launched faster and costs can be reduced.
Food producers want to quickly introduce new and improved products to market. For this, the product information must be shared with retailers. This used to be a labour-intensive process, but now the information can be shared with the database systems of all customers at the click of a button. SyncForce and KTBA offer a total concept of software, consultancy and project management to help organizations perform to the maximum.
Jacob Schilstra, Director of Business Development KTBA: "We see companies putting a lot of energy into digital communication with data pools, retailer databases, webshops and printing companies. Now we offer a state-of-the-art package that perfectly supports companies in difficult and time-consuming processes with a '1 push of the button solution'."
Hans van de Berg, Partner Alliance Manager SyncForce: "We are seeing a growing interest in our strategy-to-market solutions. With KTBA, we have found an excellent implementation partner who has the right knowledge to efficiently implement our software solutions. Customers are very happy with their performance in portfolio management, product development, product information management and digital communication."
KTBA a Mérieux NutriSciences Company
KTBA advises and supports producers and retailers in the food industry on all quality issues at strategic, tactical and operational level. With a strong vision that connects developments in the industry, every customer is ready for the future. Companies are using KTBA's support to ensure their compliance and continuously strengthen their performance. As part of Mérieux NutriScience, KTBA has an international network to serve customers all over the world.
SyncForce Product Success Platform
SyncForce is a unique software system that connects product development to the distribution of product information. The SyncForce Product Success Platform allows manufacturers to accelerate product development through improved internal communication. In addition, SyncForce optimizes digital availability by distributing product information to all customers and channels at the click of a button. The out-of-the-box SyncForce SaaS platform is continuously improved and expanded based on intensive collaboration with the market.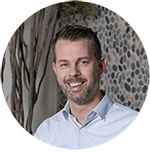 Arjan van Heerde
Sales Leader Business Assurance
Like to know more?
contact Arjan