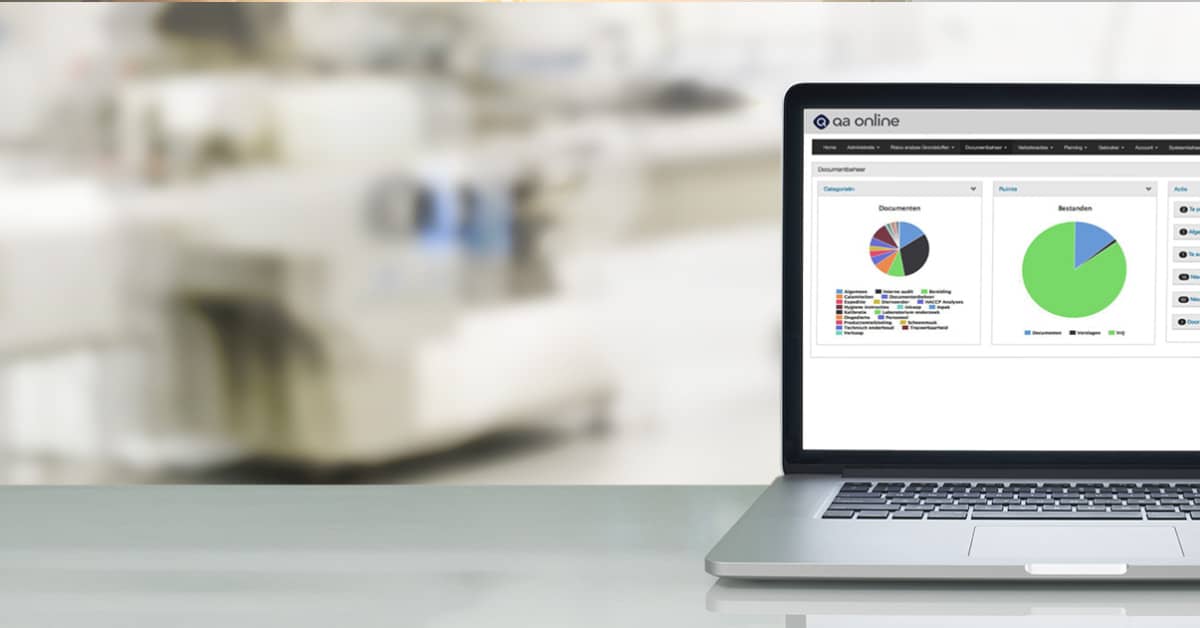 KTBA specialists together boast 25 years' experience and knowledge in quality management through the online and real-time quality application QA Online.
QA Online consists of packages and modules that make the work of professional quality managers easier and more efficient.
Automating QA tasks
Dgitalisation is taking place in almost all sectors, with paperwork being replaced by digital systems. This offers many advantages and possibilities, also for the food industry, such as the digitalisation of manuals, registrations, HACCP system, planning and/or improvement plans. KTBA specialists have extensive experience with the paperwork required of food companies, which is why they have shared their experiences with the digitalisation of various QA tasks. This digitalisation step results in numerous advantages, such as time savings, greater clarity and fewer human errors.
KTBA Software
QA Online is a product of KTBA Netherlands, previously called the Quality Software Company (QSC). KTBA Netherlands has developed applications for FMCG based on the many years of experience of the consultants and specialists. The applications combine the knowledge of quality managers and software engineers. The goal is to create a tool that makes the work of QA managers easier and more efficient, thereby freeing up time for the core business activities.
Software use
KTBA consultants and specialists use the KTBA Netherlands applications on a daily basis so that they can carry out their work as efficiently as possible. The software is based on the QA Online application, which is the beating heart of a digital quality system and is available to all types of companies.