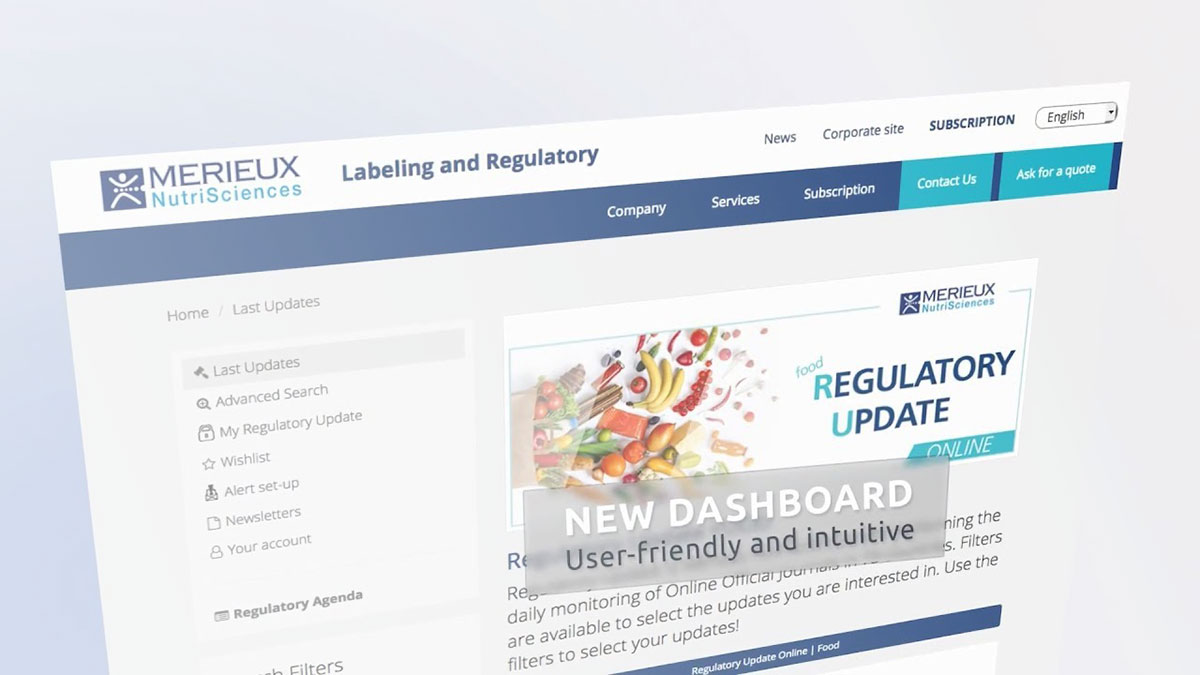 Always be informed about the worldwide legal developments and avoid repair costs. Get started with Regulatory Update. The tool for every internationally oriented organization.
Follow and analyze the laws and regulations in more than 70 countries. Regulatory Update consists of legislation updates for:
Food: this service is for (special) foodstuff and is available in 73 countries
Consumer products: this service is for consumer products and is available in 29 countries.
Information that Regulatory Update offers:
The country where the legislation is in force
The product category which is applicable
The source and type of the legislation
A summary of the statutory rules
Potential sanctions
The date the statutory rule enters into force