A closer look at legislation and certifications
Know where you need to comply, avoid surprises
You have a clear goal in mind and want to best serve your stakeholders. Of course, you want to structurally embed this within your organisation for a better view of the sustainability context and related requirements. But be careful, avoid unpleasant surprises and only involve experienced specialists who really help you on your way to a sustainable organisation.
Approach
We review the necessary legislation and certifications. We then set up a (data) management system to achieve and monitor your goals.
Legislation
Management system
Risk management
Report
Security
Through Sustainability Management, Governance & Compliance services, we help your company to make informed choices at the start, or we help you make your existing sustainability journey more mature. Our approach is pragmatic and solution-oriented.
With KTBA you are sure to find:
Sustainability experts
A supplier for the whole process
A proven effective partner in the food industry
A solution-oriented approach
The latest scientific insights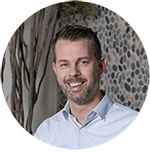 Arjan van Heerde
Sales Leader Business Assurance
Want to know more about how to meet requirements for a sustainable organization?
Contact Arjan