Make an impact by packaging more sustainably.
Less use of materials and sustainable packaging
Traditional packaging materials massively contribute to the ever-growing plastic soup and waste mountain. Its production is known to contribute substantially to climate change. We can change this. By reducing our use of materials or switching to sustainable alternatives. Making this switch, however, is difficult and requires a thorough approach.
Approach
We determine your starting position through a planned approach. We review applicable legislation, analyse your supply chain, identify risks and then make recommendations. Based on these recommendations, we jointly determine the best path to implementation, bringing you one step closer to your goals.
Legislation
Alternatives
Risk management
Implementation
Testing, validation, verification and evaluation
Report
Security
With our services, we help your company to develop, recalibrate and/or implement the packaging strategy. We do this with the latest trends in sustainability and the rapidly changing laws and regulations in mind, helping you to really contribute to a sustainable food sector.
With KTBA you are sure to find:
Packaging experts
An advisor for the entire process
A proven effective partner in the food industry
A solution-oriented approach
The latest scientific insights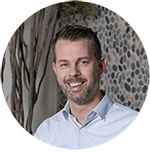 Arjan van Heerde
Sales Leader Business Assurance
Would you like to know more about a strategic approach for sustainable packaging?
Contact Arjan