Be prepared with a clear sustainability strategy
You have a clear goal in mind and want to best serve your stakeholders. Of course, you want to approach this structurally, while anchoring it well within your organisation. This allows you to get and maintain a clear view of the sustainability context of your organisation and its related requirements. Be careful, though, avoid unpleasant surprises and only work with experienced specialists who really help you on your way towards a sustainable organisation.
Approach
We determine your starting position based on a planned approach. We map out your stakeholders, review applicable legislation, analyse your supply chain, identify risks and then make recommendations. We help determine a clear sustainability vision and the resulting strategy, objectives and KPIs. We then assist in setting up a (data) management system to monitor your goals and report progress.
Legislation
Stakeholder analysis
Mission and vision
Management system
Risk management
Report
Security
With our services, we help your company make more substantiated choices. Whether your organisation is just at the start of its sustainability adventure or has already progressed, we can help you even further! Our approach is pragmatic and solution-oriented.
With KTBA you are sure to find:
Sustainability experts
An advisor for the entire process
A proven effective partner in the food industry
A solution-oriented approach
The latest scientific insights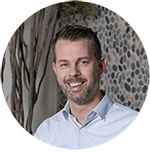 Arjan van Heerde
Sales Leader Business Assurance
Would you like to know more about a strategic or ideological course?
Contact Arjan